Visit Fernandez's new Outpatient Clinic at Necklace Road, Sec'bad. Slots are now open; Call 040 4780 7575 for appointments.
Centralized appointments are now available 24x7, call toll free 1800 419 1397 for assistance. Please click here to book an appointment for your consultation.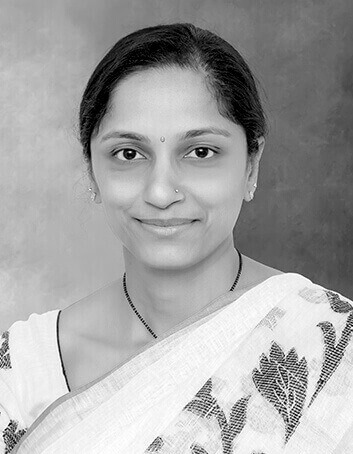 Dr Jogitha Unni
Experience
|
20 Years
Dr Jogitha Unni is a Consultant Obstetrician and Gynaecologist at Stork Home. An excellent clinician with equally proficient surgical skills, her bedside manner, as well as her very good communication skills, endears her to all her patients. Dr. Jogitha has 20 years experience in the management of routine as well as high risk obstetric and gynaecological cases. She has proven skills in diagnosis and treatment of medical and surgical cases. She is well versed in interventional procedures like instrumental deliveries, Fetal Scalp Lactate Sampling, Fetal Scalp Electrode application. She obtained her M.S. from Sri Ramachandra Medical College and Research Institute in 2003. She is experienced in academic programmes and clinical teaching at the undergraduate as well as post graduate levels.
Favourite Book(s)
And Then There Were None, Agatha Christie
Favourite Pastime
Reading Mystery Novels, World Cuisine
Languages Known
English, Hindi, Malayalam, Bengali, Tamil